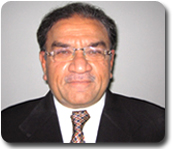 K.S.I. is a service organization, comprised of a team of innovative people dedicated to providing the highest quality situational staffing and management services with the greatest value. K.S.I. is managed and operated by a team of dedicated individuals working around the clock having in-depth knowledge, experience and commitment to various industries. We continue to train and monitor, regularly, each employee of K.S.I. to maintain strict standards of professional competency. We understand the pressures involved with working overseas and the social and various other changes involved. We make sure that we work on an individual level with all of our clients, and we ensure that all their requirements are met at the earliest and hassle free so that they have no doubts or worries in their minds in giving repetitive orders to K.S.I.
"K. S. International Mission" is to be a serious recruitment niche player.
Now armed with a vision, and rich experience of its Board members already recruiting for top Clients in the International markets, equipped with a training, testing and recruitment infrastructure spread all over India we are strategy driven and ideally positioned to provide one-stop, end-to-end total recruitment solutions.
Finally the hallmark of our service is quality, reliability and guarantee, all delivered with speed on your table.
Remember ! contact with K.S.I. is contract with professionals.
Yours sincerely,
Keval Seth
President